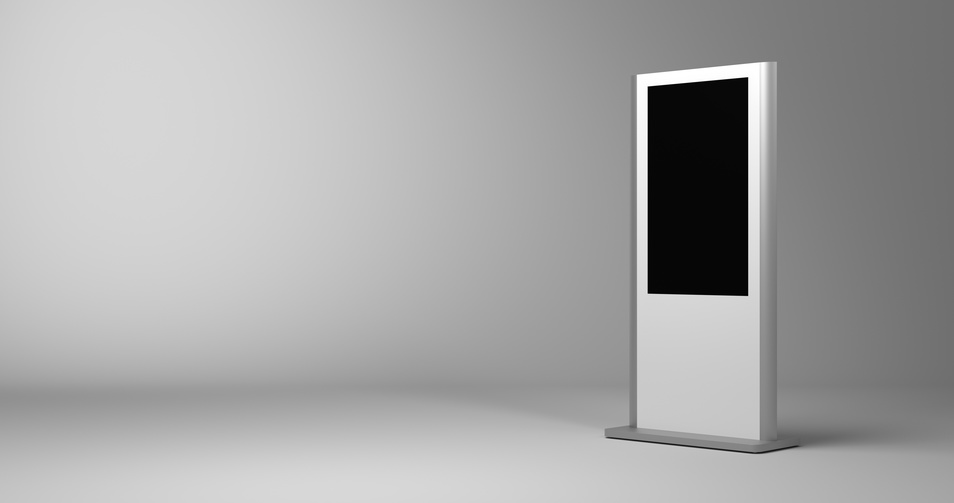 If your university campus is preparing to go back to school, then you know that creating an attractive, user-friendly navigation system for incoming freshmen is a crucial part of making sure that your campus is perceived as an open and welcoming environment. Rather than relying on overcrowded campus maps or clunky navigation of digital maps, you can provide an easy solution to navigation problems by providing touchscreen wayfinding digital displays in crowded areas. These multipurpose digital displays allow users to get to where they're going faster, not only aiding in clearing confusion but for clearing congestion around busy areas of campus such as student unions or the entrances of lecture halls. Here are some of the advantages of trading your outdated technology for touchscreen wayfinding digital displays.
Search Functionality Declutters Digital Display User Interface
If you're at a major college or university, then you know that your campus is more accurately described as a small town than it is a single institution. With dozens of buildings and building types, both physical and digital maps often rely on flipping back and forth between cluttered maps and keys, which lengthens the amount of time that users spend at the station. By contrast, touchscreen wayfinding digital displays allow users to search for the building they're looking for or zoom in on specific areas of campus in order to find routes to their destination. Spending less time in front of the map means less congestion at the places where these wayfinding displays are likely to be located, creating a better flow of traffic throughout.
Easy to Update as Campus Conditions Change
A campus is a living ecosystem, constantly undergoing some sort of building, renovation, or demolition project. Because of this, physical models of campus maps are unable to keep up with building closures, obstructed routes, parking issues, and other changes that plague college campuses. With digital displays, however, these problems could be a thing of the past. Because maps are more readily updated, you have the ability to ensure that the digital display reflects your campus the way it is today, including closures and detours users may have to take. During maintenance season, buildings are also subject to routine shutoffs of water or power, all of which can be communicated through digital signage as well.
Seamless Integrated Marketing
Because there's no limit to the content that can be displayed on touchscreen wayfinding digital displays, you're able to utilize that space to advertise events around campus, as well as retail signage for campus bookstores using the same device that you use for wayfinding displays. These photographic or video ads for campus events can be displayed on a carousel during the time the wayfinding interface isn't actively in use, which will allow your campus to see a greater return on your investment in the display technology.
As more and more campuses move toward conducting business in increasingly digital spaces, it's important that you're able to communicate to students that your institution is one that's willing to grow and evolve along with them. Whether you use touchscreen wayfinding digital displays as a way to utilize integrated marketing digital displays to introduce students to campus events, to help them get where they're going, or use video walls to highlight the ways in which students at your university have gone on to achieve success, moving to increasingly digital displays and signage will have practical impacts that help keep your campus running smoothly and effectively for years to come. The interactive video wall market is projected to be a 17.6 million dollar industry by the end of 2023, and campuses who jump on digital display integration can be at the forefront of that new technology.
Do you have questions about the ways that digital displays can make your campus more efficient and accessible? Contact our representatives, and we'll match you with the touchscreen wayfinding digital displays that are right for your university's size, needs, and budget.