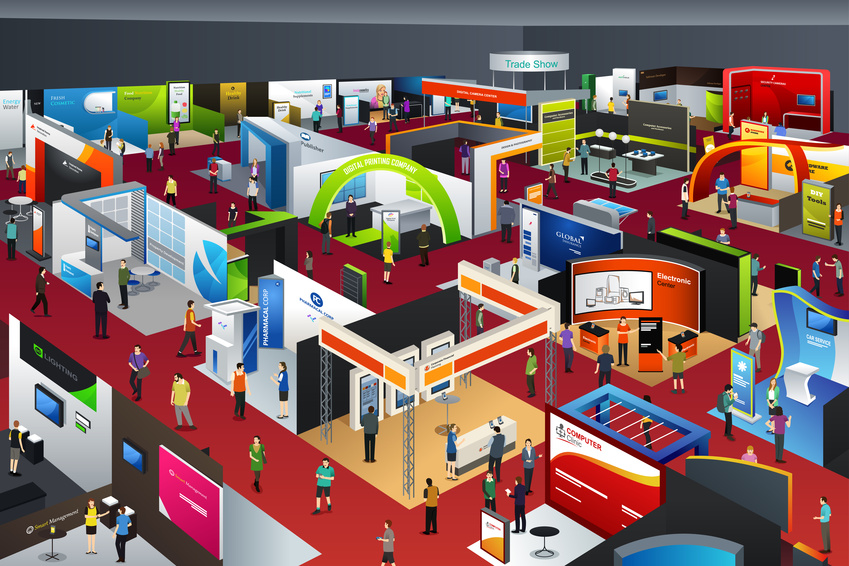 When starting and running a business, branding and promoting your business can be tricky. Online marketing is very popular, but there are other methods that business owners should consider. Specifically, because there are ways that create more brand permanence with consumers. Business owners should consider attending trade shows and conventions for marketing.
Trade Shows
Trade shows are a way to engage potential customers. Trade show attendees are showing a vested interest in your business sector and over 70% of trade show attendees remember the name of businesses they receive promotional swag from. If you are a company specializing in a business to business service, investigate trade shows in your area that will connect you to potential customers.
Conferences and Conventions
Another unique way to promote your company and create brand recognition is by participating in consumer conventions and conferences. If you specialize in a straight to consumer business conventions and trade shows are an easy way to put your promotional items and sample products in customers hands.
Create An Eyecatching Display
One thing to consider is your display. It is important to have creative displays that will attract customers. You can do this by decorating your area with branded table throws, beautiful banners, and even video walls. Conference displays usually include a table, so that is one of the first spaces you should think about decorating. Table throws come in a variety of colors and can be printed with your logo so that is prominently displayed.
Once you have decorated your table, it is time to consider the rest of your space. If you build something or provide a service, consider setting up exhibit booths, where you can demonstrate how or what you do. Digital displays are also a way to engage customers. If you are marketing a website, you can consider setting up tablets or phones where customers can try your site.
If your budget will allow, consider renting a larger space that will allow for multiple displays, especially if you are a startup. You will need to make an impression on veteran attendees and newbies alike. A large, multi-table display, with several interactive displays, will make you look lucrative and established.
Starting a new business can be daunting and marketing is one of the especially stressful tasks. It is important to think of multiple avenues for marketing and trade shows or conventions are a great method for doing that.