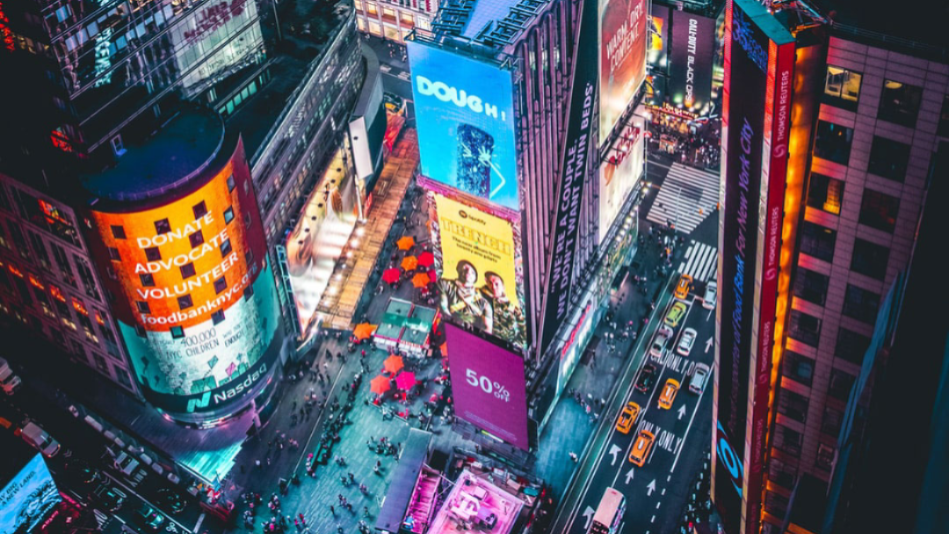 Over the last few years, some of the largest shows, 200 to be exact, in the United States have taken place in Orlando, Las Vegas, and Chicago. Besides the big populations and high consumption habits in these cities, the other attraction for huge shows is marketing through video walls. Some cities have remained behind because they are still using banners and corporate signage to attract customers.
Tables have turned, and people are now attracted to integrated marketing displays such as video walls and other exhibits that are visually captivating and attractive. If you are one of the business owners who are yet to integrate video walls in your business, here are some things that can improve your business and you are missing them.
1. HD Advertising via Video Walls
HD advertising is one of the major benefits of using video walls. With high definition panels, it is very easy for any person passing by to see the products and services on offer. If you install these panels in your business, you will increase the quality of your advertising campaign. You will create more attention with the use of high definition videos, thereby increasing traffic in your business.
2. Scalability Marketing
Many business owners don't have an opportunity to scale their marketing activities. However, when you introduce video wall advertising, you will be able to increase the size of the video as per the marketing campaign. Large advertisements will be getting appropriate displays. You will be able to leave sufficient spaces where you can create mesmerizing advertisements that will get a response from the consumers.
3. Versatility
Marketing mix is a common aspect of the marketing and advertisement world. People want to have several marketing strategies to maximize their promotion. Video walls are also essential in mixed marketing. You can formulate different marketing messages and alternate them on the video using an integrated control system. All the marketing data will be displayed through the same medium. Versatility will help you to cut costs and increase your return on investment.
4. Cost-Effective Advertising
Most of the companies use more than 30% of their income in marketing and advertising. Television and newspaper commercials take considerable amounts of money. However, the advert video only runs for a few seconds, thereby failing to have a huge impact on the target customers. However, video walls are always there, and they will repeat the marketing video for as long as it takes without paying a penny.
5. Portability
When you install retail signage in a particular corner of the city, you cannot move it because it is not portable. You're only limited to display your products and services in a specific section of the city. However, the location of the video walls can be changed because video walls are portable. You can easily change the position of the video to suit your advertisement strategies. You can as well change the venue of the video wall, which gives you much flexibility.
6. Custom Interactions
If you are enthusiastic about customization, you can get video walls that have been tailor-made to meet the specific tastes and preferences of your business. Some video wall software can have a pre-installed business name and logo template, which will make your work easier. You will only need to input your marketing and advertising messages and leave it to run.
7. Easy to Change Content
Changing the content of the video wall is very easy and does not take time. You will not be required to incur further expenses. Some software can change the content of the video wall remotely, which eliminates the need for physical presence. A video wall gives you breathing spaces as you don't have to be there to run new Ads.
There are several marketing and advertising strategies you might be using in your business. Although email marketing, PPC, and direct marketing have benefits, video walls give you an edge over competitors. You will also attract a considerable number of customers at minimum expenses.