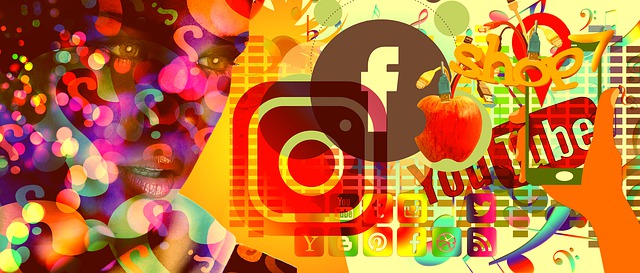 It may not come as a shock that social media has greatly impacted modern-day marketing. For starters, the cost of interacting with a target audience has greatly decreased from the days of traditional marketing such as print ads, direct mail, TV commercials, and radio advertising.

Now, brands are able to engage their target audiences through various social media streams including Facebook, Instagram, Twitter, LinkedIn and YouTube at little to no cost. This has opened up a new depth of brand loyalty and interaction with consumers that was previously unheard of. Through social media, companies can build brand awareness while simultaneously interacting with consumers.

At the top level, social media offers:

Decreased Marketing Spend– That's right. Gone are the days of constantly paying for print, TV, and radio ads to get the word out. You can also cut way back on direct mail. Social media provides a space to establish brand consciousness with targeted audiences then decide whether or not to use paid advertisements on those platforms to drive sales.
Brand Authenticity– It is important that a company form a positive reputation through positive brand authenticity through their online presence. Websites effectively establish brand authenticity on the web. However, social media furthers that authenticity by adding a more interactive voice.
Increased Company/Consumer Interaction– Piggybacking on brand authenticity, social media provides a forum for interaction between a brand and its target audience. Through posts that prompt interaction and regular updates, consumers begin to feel more connected to brands.
Quicker Customer Support– Social media provides the luxury of instant or near instant gratification when it comes to customer support. With messenger and commenting widely available, consumers can interact with a seller in real-time, providing an enhanced customer experience.
Data- Businesses have so much more to work with than they did in the past. Why? They have access to consumer data spanning from demographic information to likes and interests. And, that makes a huge difference. This data allows businesses to more specifically target markets and engage with that market. Social media outlets such as Facebook and Instagram are constantly updating algorithms that feed marketing channels and help companies reach the correct consumers.
Social Media Advertising– Social media has more than amplified their desire to help businesses sell. Businesses can purchase ad space on social media that can be targeted to the ideal target audience using the data we discussed above.
Consider these stats:
Consumers are more than 75% more likely to buy from a brand they follow on social media.
There are over 65 million local businesses on Facebook.
Ad spending is over 20% higher on Instagram than on Facebook.
Over 85% of social marketers use Twitter.
But, don't forget about LinkedIn.
In talking to various companies, we consistently hear executives say that they don't believe LinkedIn is the right platform for their marketing efforts. Not so fast, though.

Did you know…

LinkedIn has almost 600 million users, half of which are regularly interacting with the platform.
Compared to Facebook and Twitter, LinkedIn performs 277% in generating visitor-to-lead conversions. THAT'S IMPRESSIVE!
Social media consistently proves that higher customer engagement leads to higher conversions. If you are looking for a way to ramp up conversions and enhance your sales pipeline, take the time to solidify your social media presence.